Beyond is an experience we live together through the whole journey
01
Idea
Irradiation projects always start with the most brilliant vision.
02
Definition
Together, we shed light on your exact needs through transparent dialogue.
03
Evaluation
E-beam, X-ray, both? Your needs will be met with the best solution and technology.
04
Finance
We guide you in the development of your business plan and offer you financing solutions.
05
Design
With you, we define and design all the elements that will be integrated in your solution (conveyor, safety, …).
06
Installation
You will be supported from installation to complete validation of each system and subsystem, including integration.
07
Start
An application specialist will remain by your side after installation to support you in the start-up of your center and the validation of your products.
08
Care
When you come to us with your project, you become our partner. And as such, you will be accompanied with your equipment – for life.
At IBA Industrial, we care about you from start to infinity.
With Beyond™, we live our experience together, through the whole journey.
We want your irradiation center to thrive.
Our goals with you :
01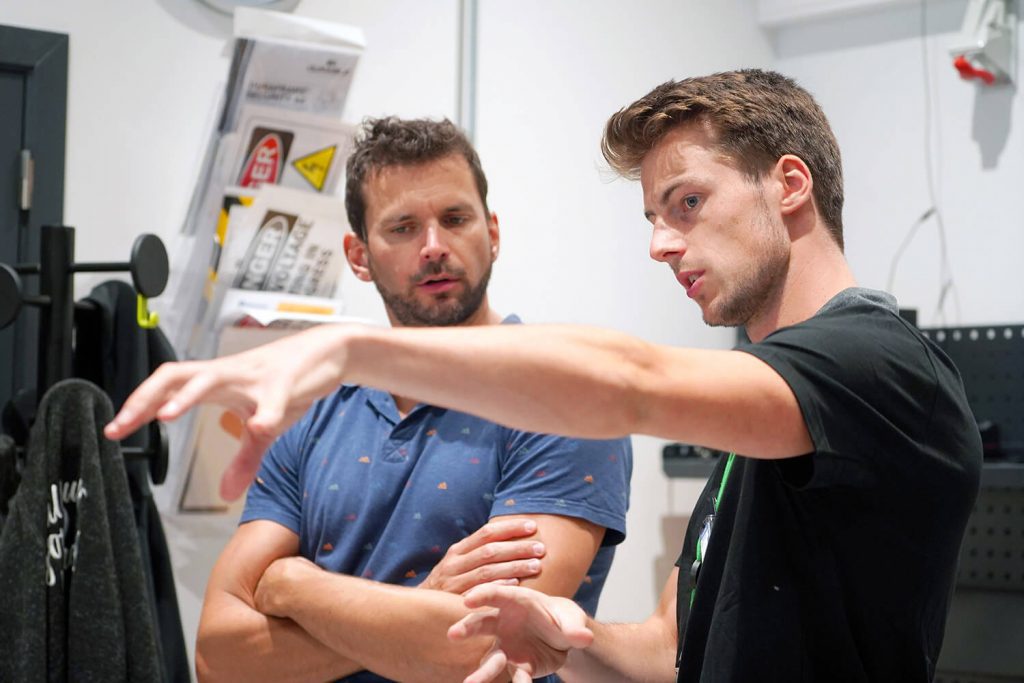 Build a lifelong relationship of trust and support.
A technical Account Manager can be appointed as your main point of contact.
An interactive communication platform allows you to easily communicate with the IBA technical team.
02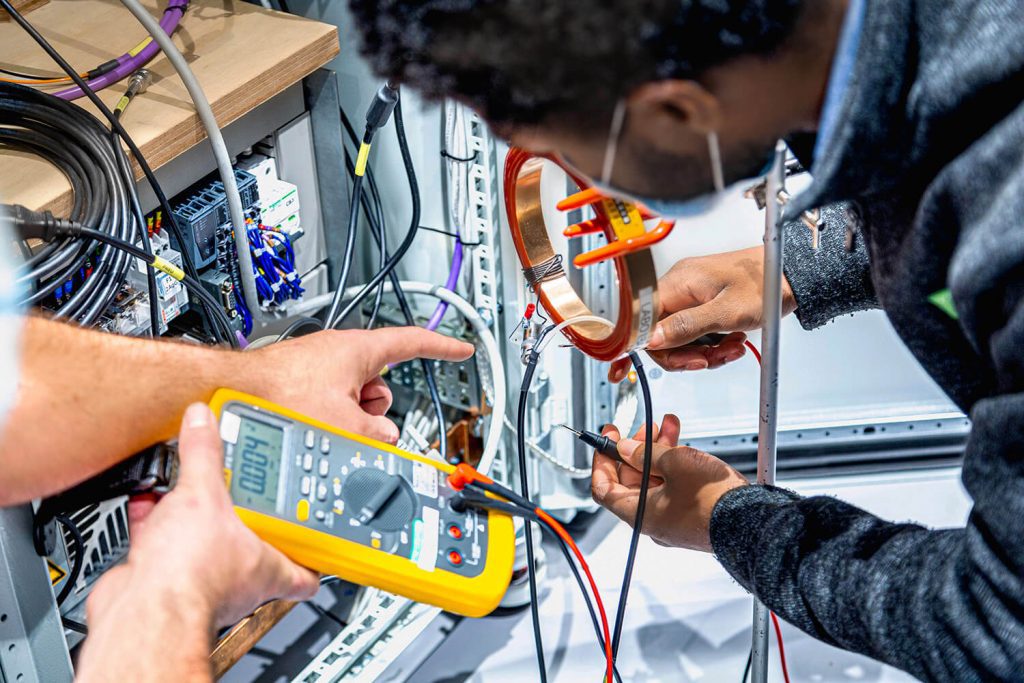 Shed light on whatever seems complex.
Your center is completely in your hands thanks to our early-stage support, from pre-installation to daily production.
Before the installation phase, we can help you to build confidence with the technological solution taking time to explain the treatment process and starting to train your team on future equipment in our INDux training center with hands on capability. In addition, an on-site training will be organized during the installation while the INDux remains available for any further needs.
For industries and researchers, IBA also proposes beam and X-ray testing services in our facility located in Long Island, NY, USA.
03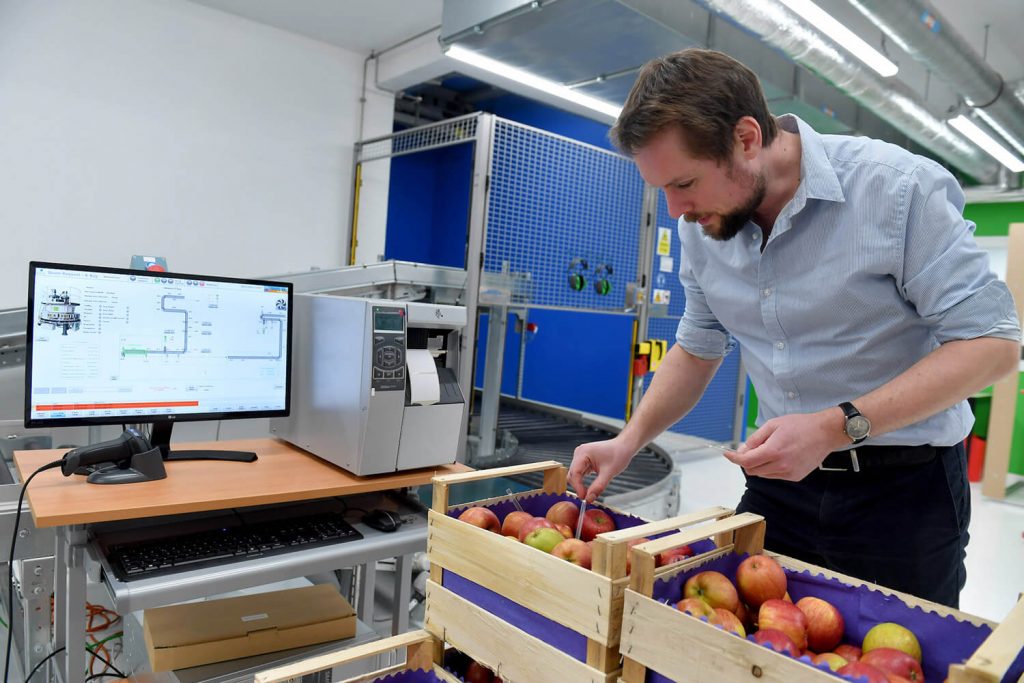 Secure smooth operations of your integrated solution.
An Application Specialist can accompany you during the project phase and during your production ramp-up. He will train your team on the integrated solution and support you during the PQ (Process Qualification) phase.
04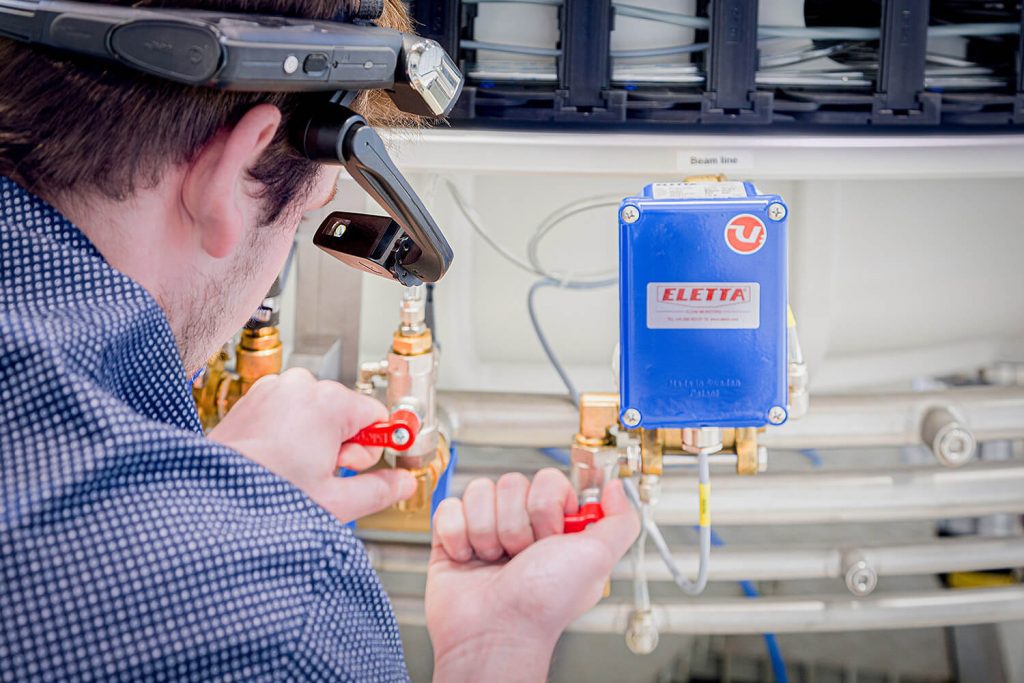 Maximize your industrial workflow and solution uptime.
Your needs are always answered thanks to our worldwide organization and its strong and fast reactivity. Our constantly growing team of international field engineers, based on 3 continents, allow for a fast and efficient customer service.
Your access to spare parts is available 24/7 and allows you a continuous access. We help you to secure the right level of spare parts on site throughout the life of your equipment.
Your engineering service monitors your configuration and provides updates, redesigns and upgrades to secure your solution for the long term.
IBA TECHNICAL HELPDESK:
RHODOTRON®: +32 2 507 20 85
DYNAMITRON®: dynamitron.support@iba-group.com
05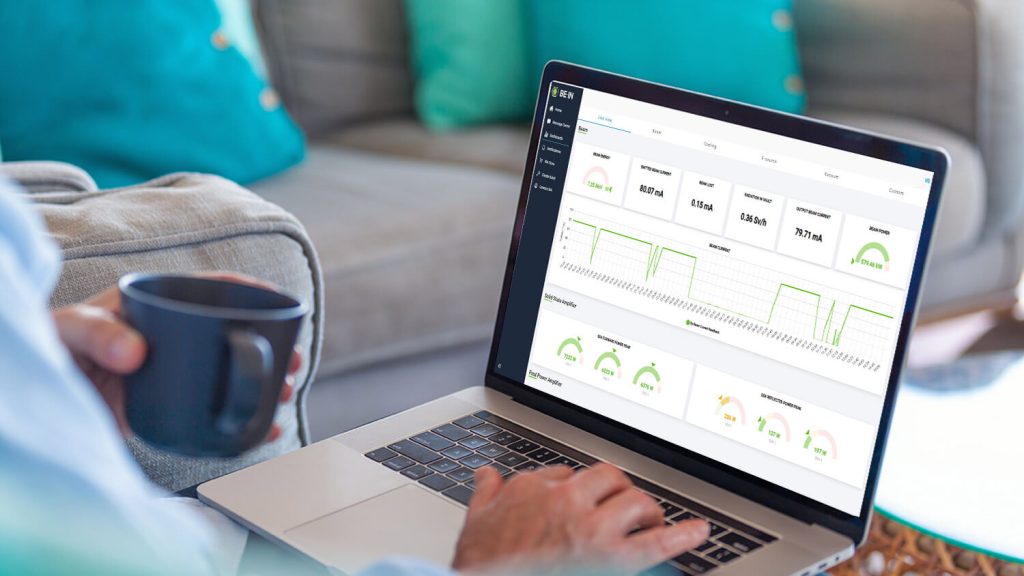 Be-In, your portal to information anytime, anywhere.
Operating in the cloud, keeps you informed about vital parameters of your equipment and proactively alerts you about potential risks, ensuring you're never caught off guard.
It's a dynamic community space where all users connect to the IBA INDUSTRIAL support organization. Be-In is about staying connected, informed, and inspired. Be-In is a comprehensive platform offering intuitive dashboarding, effective troubleshooting, proactive maintenance, and a wide range of intelligent insights. Supported by training materials, an integrated store and a ticketing tool for smooth operations, Be-In paves the way to operational excellence. Be-In creates an interactive community where insights are gained, and your success is our priority.